I was walking through the grocery store parking lot, freshly showered, sore and exhausted after my latest round of redecorating.
I passed a white compact car that displayed several decals, stickers, magnets, whatever, all in pink.
There was "good things come to those who sweat."
There was a decal of an arm, with a prominent bicep, holding a barbel. Several others referring to how wonderful a life spent in the gym can be, also in pink.
There was a sticker, again in pink, that said, "Boss Lady."
And on the bumper, "Suck it up, Buttercup."
I found the overall effect off-putting, with its superior tone, especially after having just spent two days muscling furniture around, climbing up and downs stairs and step stool, taping, wrangling a paint roller on a pole to paint a ceiling, and sweating my way through two or three coats of paint on the walls,  AFTER my morning barbell workout, conducted in the privacy of my basement.
But here she was, her car as her messenger, in my face with her apparent conviction that her physical activity is better than my physical activity.
Her car seemed to sneer at me, "My way of working out is better than yours! I bet you don't work out anywhere near as much as me! I can lift heavier barbells than you!  You can't possibly be as super-duper as me! Hang your head in shame, you wimp! Look at me! Boss lady! Fitness Nut Extraordinaire! Gym Owner! Trainer! Non-buttercup! Don't you wish you were more like me?"
Well, no, if you're going to be like that.
Bu let's give you a sideways hand-clap, since you seem to need the attention so badly: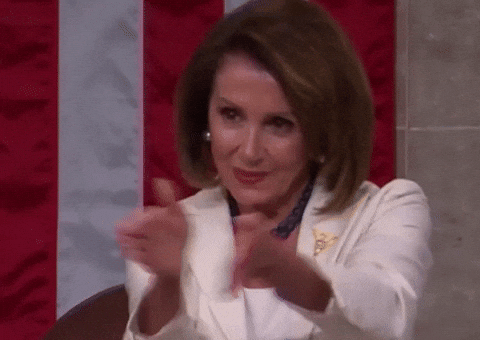 Suck it up, buttercup.
In the meantime I'll be over here, busting my formidable ass to get my home and gardens into shape so I might actually be able to extend a warm welcome and some hospitality to the people who have been so kind and helpful to us since Mike died.
Keeping my barbells (mostly) to myself, having a little too much fun with the bitmojis and thinking this one probably should have been over in the Snark Tank,  I remain,
Your stout but unbowed, pretty fit for my age and getting a little fitter with every paint can I haul and 5 lb (I'll be trading up to 8 lbs soon, take that, Boss Lady) barbell I curl,
Ridiculouswoman