Featured Image by TeroVesalainen from Pixabay
The other shoe has dropped: I got a job. I GOT A JOB. Not just any job, either – it's a writing job. Full time, with benefits starting the exact day I must have them. I start mid-November. And the best part about it is that I'm not anxious about it at all. I know I can do it well and I won't get all squirmy about it. A little of that is inevitable, of course, as it would be with any new job.  But I've signed the offer letter accepting the job and I have enough to do before I start that I don't think I'll spend any time worrying about the myriad ways I could imagine screwing it up.
Because I'm not going to screw it up. As God is my witness, I'm not going to screw this up. If I can avoid it. And if I can stop worrying about screwing it up over something I didn't realize would screw it up. OK ENOUGH, Annie. YOU GOT IT. THEY WANT YOU (Note impressive self-restraint in not going the Sally Field quote route, here).
I wrote the below about 10 minutes after the call offering me the job. As you can see I was a bit excited. I still am, I'm just not going to scream at you in ALL CAPS. But reading it through it was kind of funny so I thought I'd go ahead and inflict it on you.
So here's my brain on "holy crap I actually got a job I'm going to like that pays a living wage!"
I GOT THE OFFER AND THEY BUMPED UP THE PAY RATE SO IT WILL ACTUALLY BE WORTH THE COMMUTE I GOT THE JOB I GOT THE JOB I GOT THE JOB THANKS FOR ALL YOUR GOOD VIBES SORRY TO SCREAM AT YOU IN ALL CAPS BUT I'M SO EXCITED BECAUSE I'M ACTUALLY GOING TO LIKE THIS JOB IT WILL BE FUN IT IS WRITING AND I WILL GET PAID FOR WRITING HOLY CRAP WITH HEALTH INSURANCE AND EVERYTHING GOD IS GREAT FAITH WORKS HANG ON GOOD THINGS WILL COME OMG OMG OMG NOW I HAVE TO HIRE SOMEONE AS A COMPANION FOR ANGELIC DAUGHTER BUT WE CAN HANDLE IT OMG OMG OMG AN ACTUAL JOB WRITING WRITING WOWEE ZOWEE AND ON TOP OF THAT ONE OF MY LIFE'S AMBITIONS JUST CAME TRUE OF HOSTING A FAMILY MEAL IN THIS HOUSE I'VE SPENT SO MUCH MONEY AND ENERGY ON MY BROTHERS AND ONE OF MY SISTERS-IN-LAW CAME AND WE HAD SUCH A FUN MEAL IT WASN'T LONG ENOUGH AND I WAS RUSHED MAKING THE SOUP AND OH BY THE WAY I DID MAKE THE SOUP HERE'S A PICTURE
AND NOT EXACTLY PIE BECAUSE I DIDN'T HAVE  TIME FOR THE CRUST SO I MADE A FRENCH FRUIT TART CRUST WHICH WAS OK BUT NOT MY BEST
AND I BROWNED THE ONIONS IN THE SQUASH SOUP BUT THE BURNT-ISH FLAVOR WAS ALMOST COVERED UP BY SOME EXTRA APPLE JUICE AND BROWN SUGAR AND THEY SAID THEY LIKED IT BUT EVEN IF THEY WERE LYING I DON'T CARE BECAUSE THIS HAS BEEN A SPECTACULAR DAY EVEN THOUGH IT IS COLD AND WINDY I DON'T CARE MY GOD I ACTUALLY GOT A JOB OFFER AND BESIDES THAT ONE OF MY CNF ESSAYS HAS BEEN ACCEPTED IT'S A BLOG BUT IT IS A BLOG ASSOCIATED WITH A MAGAZINE AND IT MEANS SOMEONE WHO KNOWS ABOUT WRITING THINKS I CAN ACTUALLY WRITE THIS IS AMAZING WHAT DO I DO WHAT DO I DO AM I SUPPOSED TO POST A GIF LIKE THIS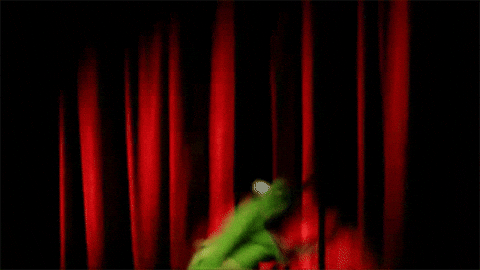 OR MAYBE THIS THAT REMINDS ME I'VE NEVER SEEN THOSE MINIONS MOVIES I SHOULD WATCH THOSE ANGELIC DAUGHTER WANTS POPCORN SO MAYBE WE CAN HAVE MOVIE NIGHT OMG OMG OMG A WRITING JOB WITH HEALTH INSURANCE I HOPE I DON'T HAVE A HEART ATTACK WITH JOY BEFORE I EVEN START BRING IT I CAN DO IT I CAN WRITE ANYTHING TO ORDER LIKE FALLING OFF A LOG THIS IS SO AWESOME I'M JUMPING OUT OF MY SKIN WHAT DO I DO NOW I HAVE TO WAIT FOR AN EMAIL TO SIGN OFF ON THE OFFER WHICH MEANS I REALLY SHOULDN'T BE CROWING ABOUT THIS SO MUCH IN CASE I JINX IT BUT LIVE WITHOUT FEAR I GOT IT I GOT IT I GOT IT I WILL BE AN EMPLOYED PERSON AT A JOB I ACTUALLY WILL LOVE WITH ENERGETIC FUN PEOPLE WHO LOVE WHAT THEY DO IT DOESN'T GET BETTER THAN THIS OR MAYBE IT DOES KEEP DREAMING KEEP BELIEVING MAYBE GOOD THINGS WILL KEEP HAPPENING OK ANNIE DON'T GET GREEDY JUST BE GRATEFUL GRATEFUL GRATEFUL I AM I AM I AM WHOOP WHOOP THIS IS AWESOME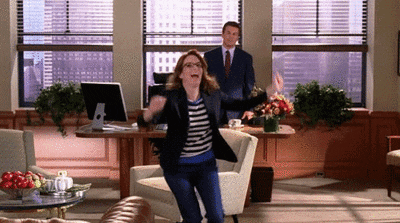 Trying to resume decorum, I remain,
Your newly hired,
Ridiculouswoman